Job Recruiting & Placement
If you're having trouble finding the right candidate to fill a job opening or need a reliable replacement for someone on leave, come to Technical Staffing Specialists, Inc. We are Washington, DC's most trusted employment agency providing high quality job placement services for all major industries. With over 15 years of experience, we are your source for solid staffing solutions, from recruiting and assessment to reference checks and placement.
Recruitment & Skill Assessment
Our recruitment staff draws upon years of experience to continually recruit, screen and interview prospective candidates throughout Virginia, Maryland, and Washington, DC.
Relying upon referrals and extensive resources, we have developed an impressive proprietary database of candidates ideal to fit for your needs. Our screening process includes a thorough pre-screen, as well as a lengthy interview to assess:
Reference Checks
Our employment agency requires a minimum of two supervisory references for all of our prospective candidates. Our staff will verify employment information, salary history and whether or not they are eligible for rehire. Additionally, prospective candidates are rated on their overall technical ability, attendance and reliability, initiative and productivity, ability to work as a team member, and management or leadership skills. Our reference check process provides valuable insight into the intangible characteristics of a candidate and can be an indicator of future performance.
Find The Right Fit Today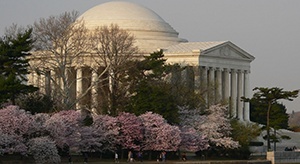 At Technical Staffing Specialists, Inc. we understand how important it is to find the right candidate for your position. We consider all the aspects that are important to you and work hard to find you an ideal fit. Contact us today to learn more about our services or to schedule an appointment.